In my last short post For Dogs Who DO Have to Work!, I managed to capture Ronnie with my phone camera as he sat on my lap whilst I was at the computer and post the funny dog picture here onto this blog.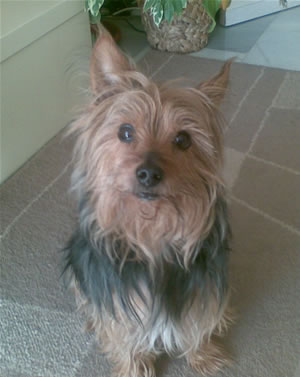 Well, there's not a whole lot to put into this post except maybe another photo of that funny dog (or strange dog) Ronnie in another of his odd poses.
It's like he's giving me the look as if to say "I've had just about enough of you sticking that camera in my face, now push off mate!"
Poor bloke, I do point it at him a lot and he usually manages to turn away at the crucial moment. But not this time. Caught him fair and square!
It's warming up here in southern Spain now, so it'll soon be time for Ronnie and Daisy to go for their Spring haircuts, so the next batch of photos should be of much tidier and well groomed funny dogs!